Get to know your Commissioned School Security Officers
---
Ashley Shipp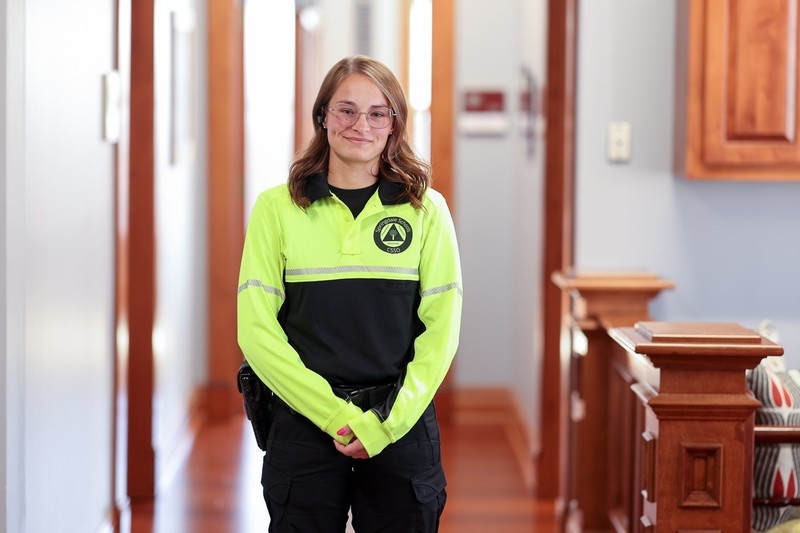 Ashley Shipp is a self-proclaimed homebody and one of Springdale Public Schools' commissioned school security officers.
"My home is where I spend most of my time outside of work," Shipp said. "I enjoy being home with my kiddos, playing outside on the trampoline or playing in the water."
Shipp, 26, said she's excited and honored to be part of the team of district staff members who contribute to keeping schools safe.
She serves as a CSSO at Young and Shaw elementary schools, she said.
"I hope to bring comfort to the students, parents and staff who are concerned about the safety of the schools," Shipp said. "I feel it is important that every child feels safe at school."
She said she was inspired to work as a CSSO after understanding the value of having secure schools so students can feel safe focus on learning, growing and just being a child.
Shipp brings a background in security to the district, she said.
"I worked at Securitas as a private security guard," Shipp said, noting aspects of her job involved understanding who was accessing the property at any given time.
"I monitored all the cameras on the property and greeted all employees who came into the building," she said. "I issued badges to all the contractors and vendors and added or subtracted permissions on the badges issued."
Shipp is a 2015 graduate of Har-Ber High School and said she has fond memories as a former Springdale Schools student.
"I really enjoyed my U.S. History class," she said. "When Mr. Peterson taught, you knew he loved U.S. history and that he really wanted his students to enjoy and learn the most from his class."
Shipp is mother to two children, Maddelyn Shipp, 6, and Robbi Heyliger, 3, and said she lives in Fayetteville.
---
Brent Coggins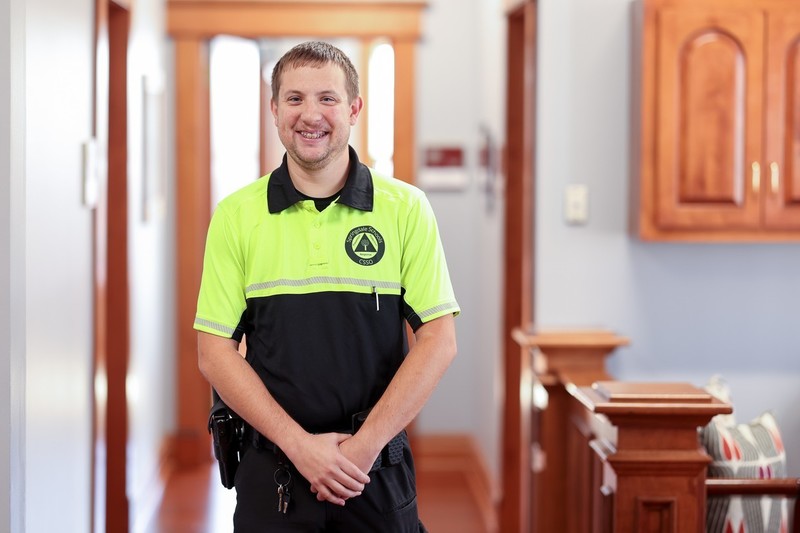 Serving the community is close to Brent Coggins heart, who works a s a part-time volunteer fire fighter for Lincoln Fire and Rescue, as well as a commissioned school security office with Springdale Schools.
Coggins, 25, said he calls Lincoln home and currently serves as a CSSO at Knapp Elementary School and Springdale Pre-K.
He hopes to contribute to ensuring an even safer school district to reassure students, staff and families, he said.
"I want to keep our next generation safe and make it where parents don't have to worry," he said of working as a CSSO.
Coggins previously served as a detention officer with the Washington County Sheriff's Office and has worked in casino security.
The training he received in defensive tactics, medical and handling hazardous materials will serve him well as a Springdale CSSO, he said.
Apply to be a Springdale Schools' CSSO
Click Here to Share a Story for Potential Coverage