Did you know that qualifying for free and reduced lunch helps in more ways than just food for your children? See the chart for other ways that qualifying can help you or your child. Our district also receives money to hire SROs and nurses for our buildings and 1:1 technology based on the number of students that qualify for free and reduced services. Please take a minute to complete the application and see if you apply. Deadline is less than a week away! Help us today by giving us a few minutes of your time (login as a guest).
As conferences are quickly approaching we want to say a special thank you to our BYE teachers and staff. To show our appreciation, we need YOUR help to stock the teachers lounge so they are able to go grab a quick snack. Crackers, sodas, chocolate, granola bars, chips, trail mix, candy, fruit… any snack donation is welcome! Send items to the office or handover in carline, Thursday 9/22 or Friday 9/23. Thank you for your help and for loving on our teachers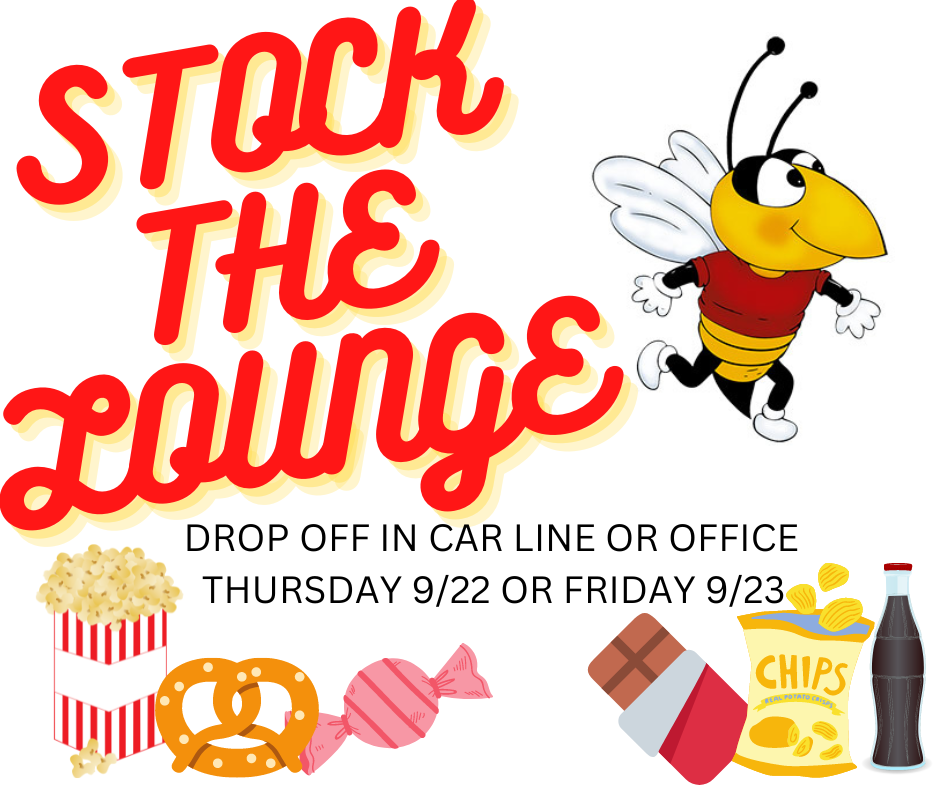 SPS MINI WILD-DOG K--6th CROSS COUNTRY RACES Several students have signed up for the races. A few changes were made to the Wild Dog Races due to the heat. Please see the message from Adam Bumsted: DUE TO THE TEMPERATURE ON WEDNESDAY....WE HAVE DECIDED TO CHANGE ALL RACES TO 0.5 MILES INSTEAD OF 1.0 MILES FOR THE FIRST ROUND OF RACES!!! PLEASE STRONGLY ENCOURAGE YOUR STUDENTS TO DRINK PLENTY OF WATER THROUGH THE DAY ON WEDNESDAY!!! WE WILL HAVE WATER FOR THEM AFTER THE RACE BUT THEY SHOULD ALSO BRING THEIR OWN WATER BOTTLE IF POSSIBLE!! The first race is this Wednesday, 9/21 at Har-Ber / Hellstern. Please ask your students to arrive at least 30 minutes before their race time so that they can check in, stretch and warm up properly for their race. 4:15 pm -- 5th-6th Grade Girls 4:25 pm -- 5th-6th Grade Boys 4:35 pm -- K-2nd Grade Girls 4:45 pm -- K-2nd Grade Boys 5:05 pm -- 3rd-4th Grade Girls 5:15 pm -- 3rd-4th Grade Boys Don't forget that the TOP 10 boys and girls in each race will receive a medal and everyone else will earn a ribbon. If you have any questions please do not hesitate to contact me. Adam Bumsted (
abumsted@sdale.org
)
Come eat at The Red Door Tuesday night!
We got "quacked!" We pledged to sell 10 "ducks" for the duck race. Purchase a duck for Young or for your child's teacher so they have a chance to win a $1,000 grant for the classroom. Visit spsef.org/duckrace today! Due on Monday for the Sept 24th race. Go Hogs and go ducks!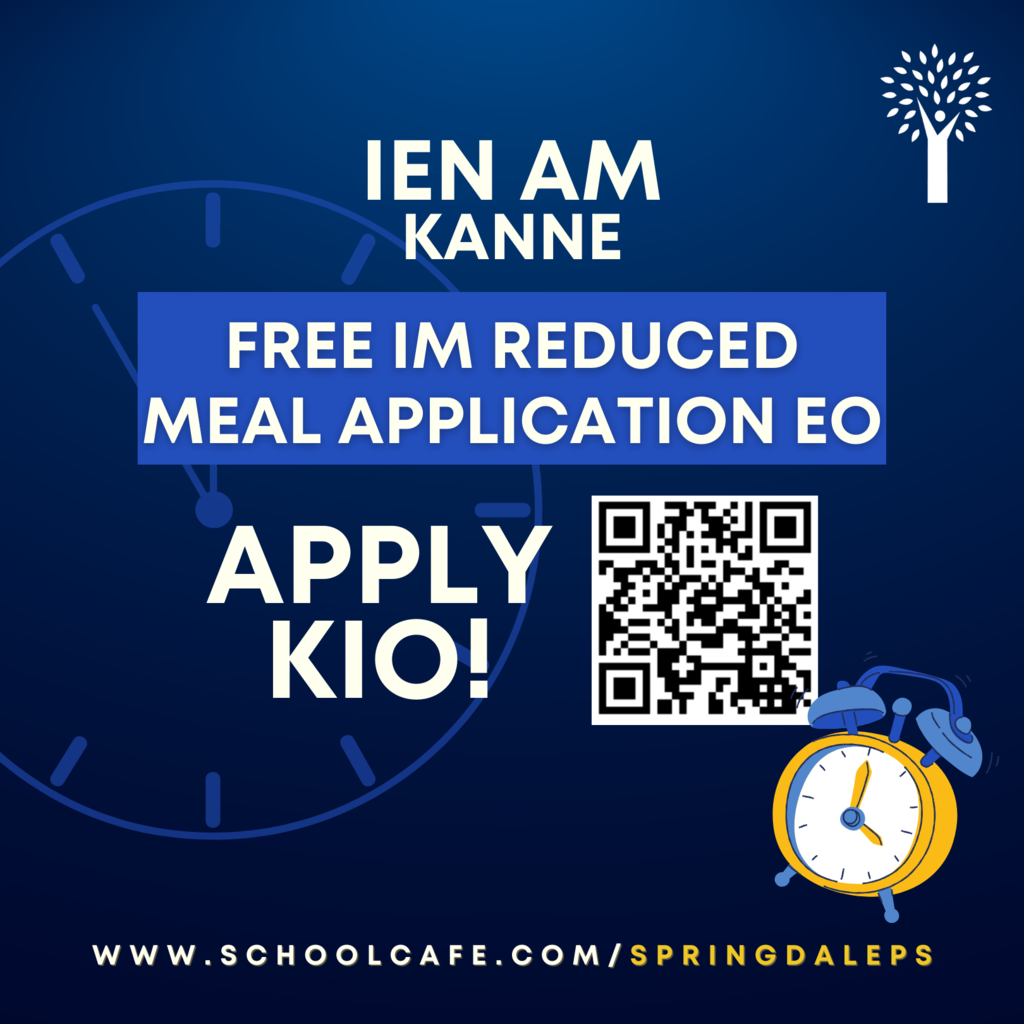 Our first spirit day is Friday!! Wear Razorback or red!

Tonight is the NIGHT! We are excited to see you at the Back to School Rally at Arvest Ballpark. Remember there is a clear bag policy. Doors at 5:00pm, Pre-Game starts at 6:00pm and baseball at 7:05! Here is all the information you need!
https://www.sdale.org/page/rally
Save the Date: Young Elementary Night at Red Door! Grab your friends and family and join us.

On Sunday, September 11, Patriot Day gives all of us time to reflect on the devastating terror attacks that took nearly 3,000 lives. We commemorate those that we lost and give thanks to the brave first responders that put their lives on the line. Student letters and posters of gratitude and remembrance have been placed in our hallways and delivered to local police officers, firefighters, and military personnel around our community.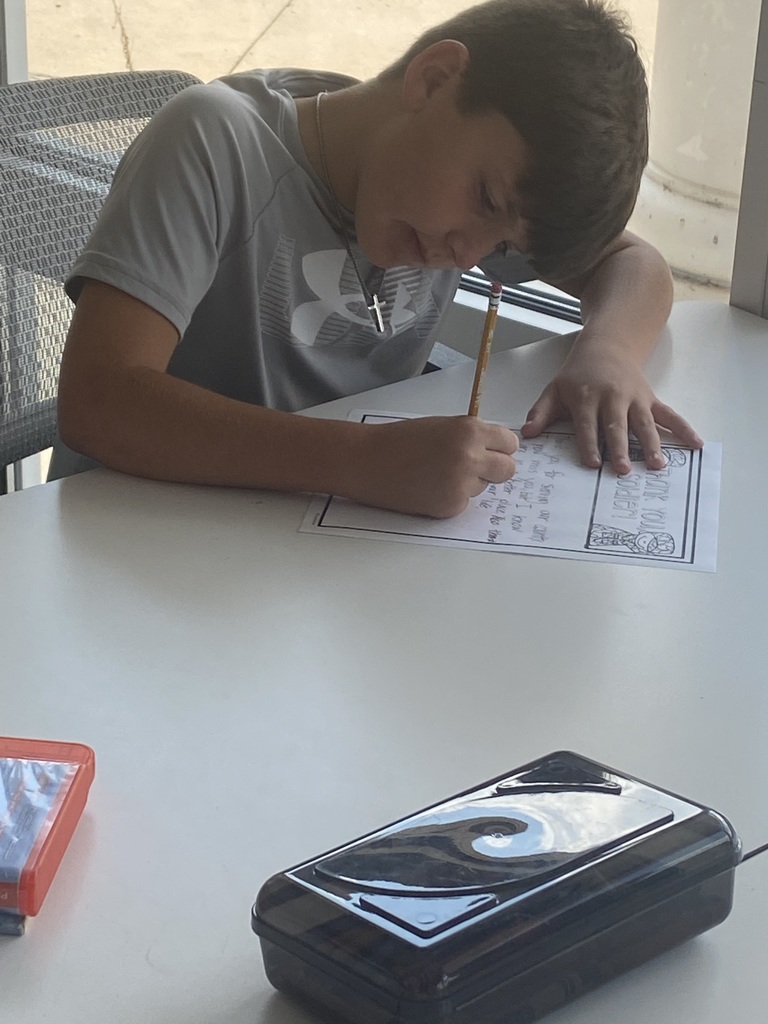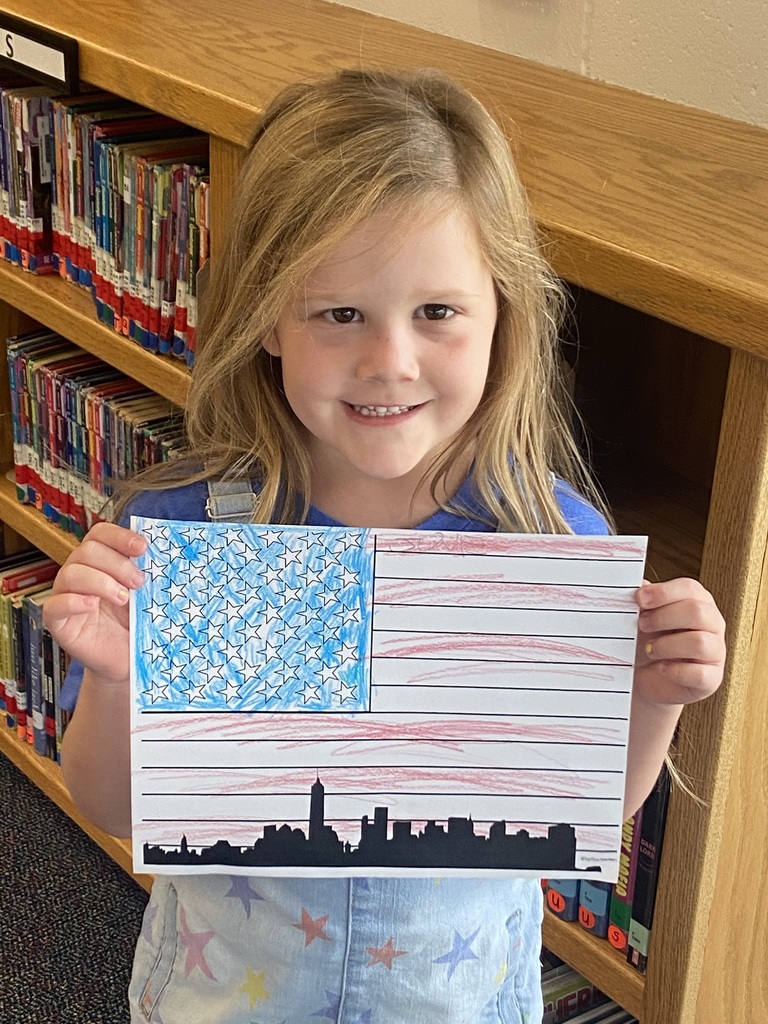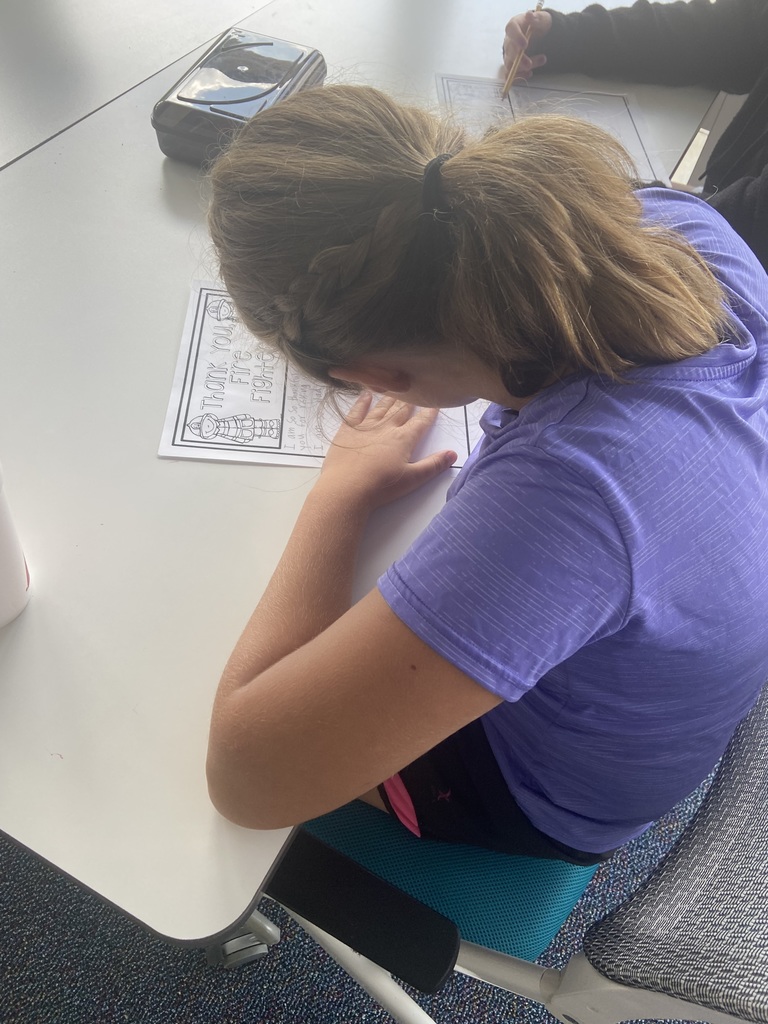 Congratulations to our first group of Readers of the Month!

Submit Free and Reduced Meal Applications Today! The new school year comes with changes to how students purchase or receive school meals. To receive free and reduced meals this year, families must complete an application and qualify. School districts are no longer receiving funding from the federal government that provided free meals to all students.
https://www.smore.com/bafy7

GIFT CARD & GRILL GIVEAWAY | Complete a Free and Reduced Meal Form to be eligible to WIN! More information on the flyer below. Visit
WWW.SCHOOLCAFE.COM/SPRINGDALEPS
to apply!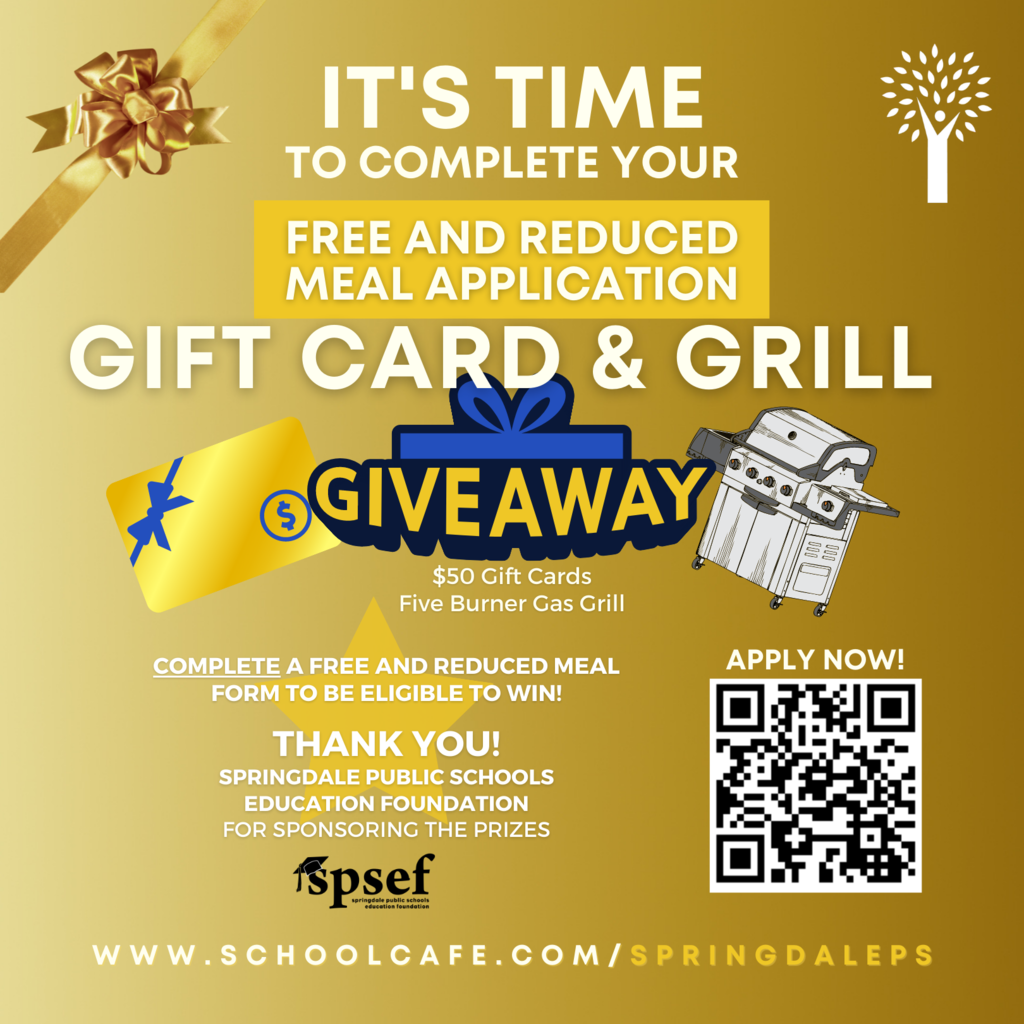 Springdale School District Drive-Through Food Giveaway Distrito Escolar de Springdale Evento de Comida Gratis Click here to sign up:
https://bit.ly/3AJDeDZ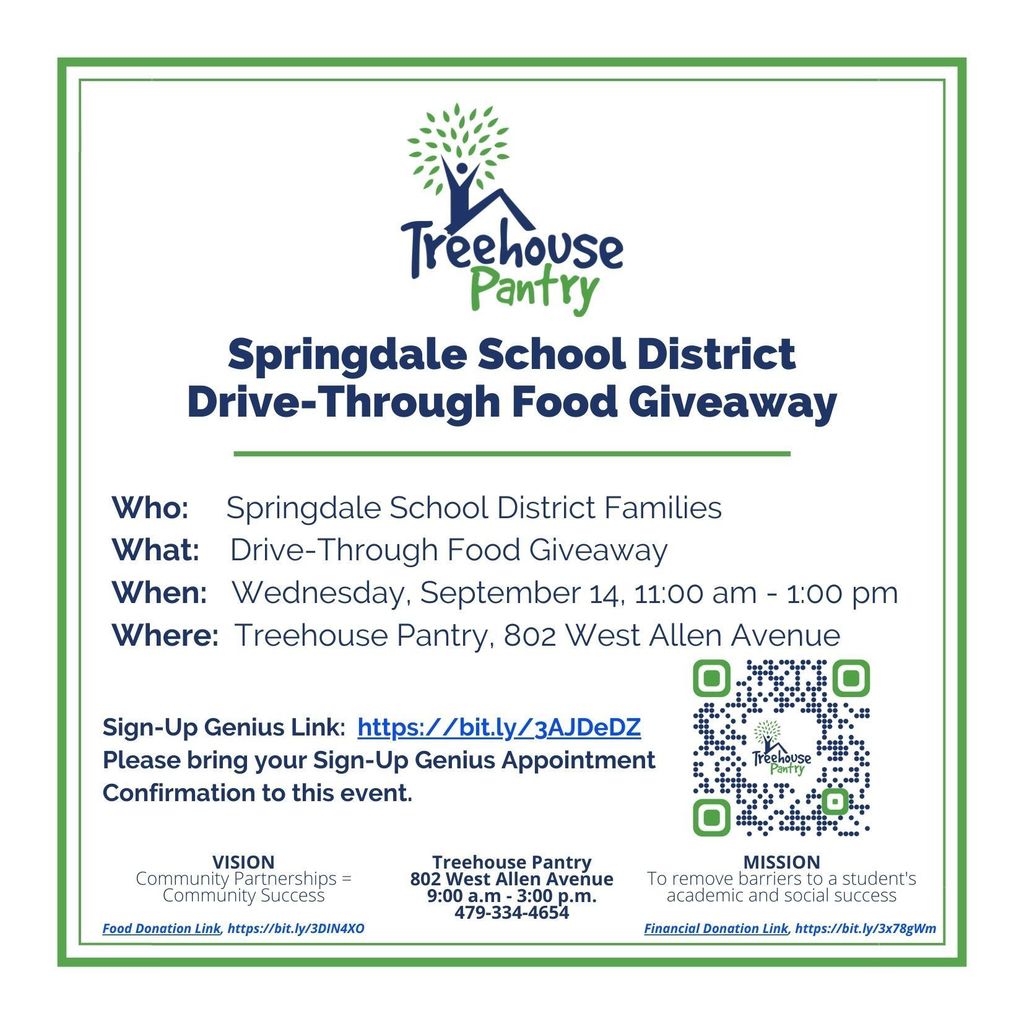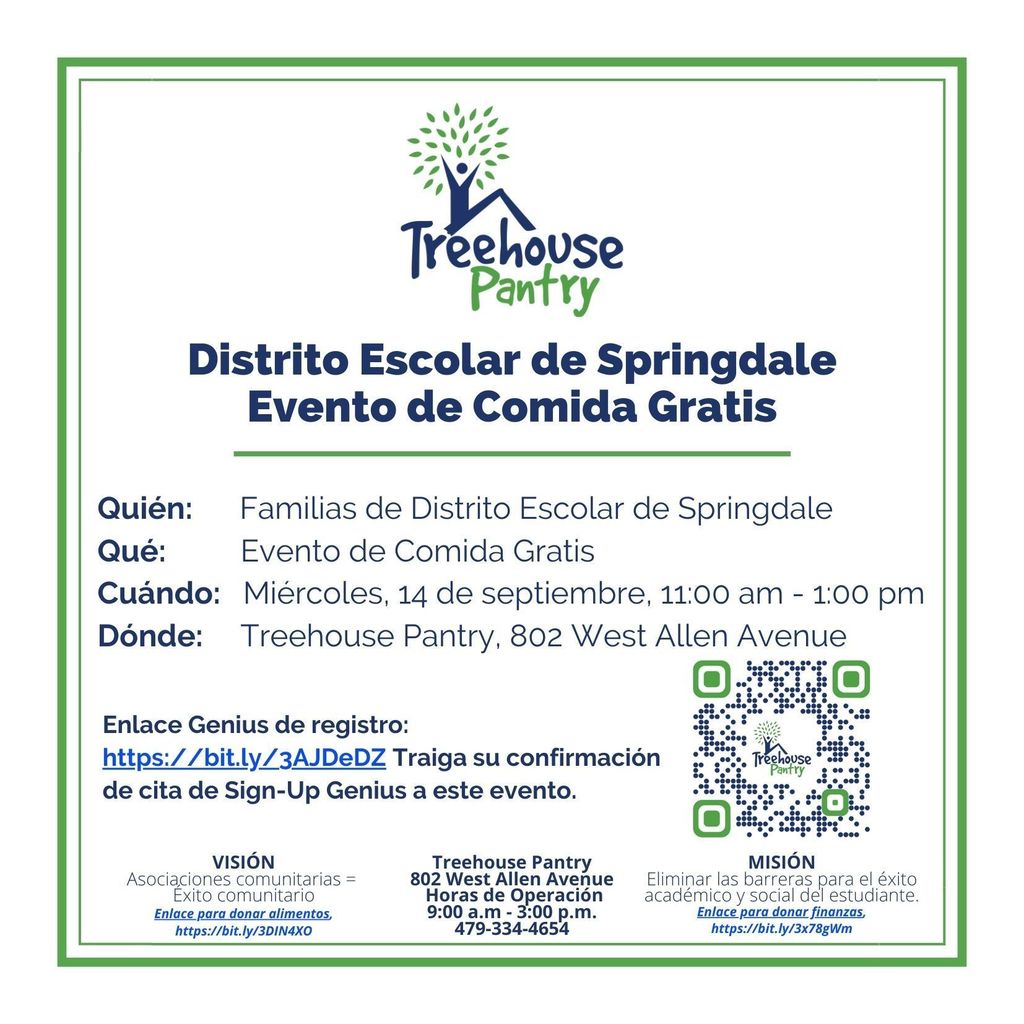 SEPT. 14, 2022 | Mark your calendars for this family friendly event you can't miss! Activities for all ages and information for parents and more! To learn more and to RSVP for this AMAZING event go to
https://fb.me/e/dk8kCA4Vk
and visit
www.sdale.org/rally
! #SpringdaleFamily
Check out this opportunity!

To receive free and reduced meals this year, families must complete an application and qualify. School districts are no longer receiving funding from the federal government that provided free meals to all students. Apply now:
https://www.schoolcafe.com/SPRINGDALEPS
Check out this opportunity!
Meet Amy Thomason- PTA President, Young Elementary Hello Yellowjackets! My name is Amy and I am thrilled to serve as your PTA president for the 2022-2023 school year. I grew up in Springdale and LOVE Bernice Young Elementary. My husband Micah and I have been married for 21 years and we have 3 kiddos. Our daughter is off to Hellstern Middle School, Our two boys will be at BYE. We also own an Eye Care practice, here in town. When I am not volunteering at the school, I work part time at our office. I also love being at the beach, hosting parties, and camping with my family. As your president, I would like to invite you to get involved with all the things this year. We meet monthly and discuss all sorts of ideas/projects that we will be working all year long. I can't wait to kick off this school year and get to work!