Meet our PTA treasurer- Hello! My name is Stacey and I am happy to be serving as the PTA Treasurer. We absolutely LOVE all the things about BYE and I am so thankful our family gets to be part of such an amazing school! My husband, Jason, and I have 3 girls... one at Shiloh Christian, one who is in at Young and one who is almost 3 years old and hangs out with me at home. I love getting to spend my days with my girls at their different schools and activities...and they all keep me very busy! I am excited to be able to serve the families of Young this year and look forward to all the fun things we have planned!
Hello! My name is Jennifer and this is my second year serving on the PTA as the secretary. I have been married and lived in Springdale for over 10 years. My husband Robert works for Tyson and I am a stay at home mom to two beautiful girls that attend BYE. We are a very active family and enjoy traveling, camping and being on the water. We love BYE and look forward to another fabulous year of fun activities and memories throughout the school year.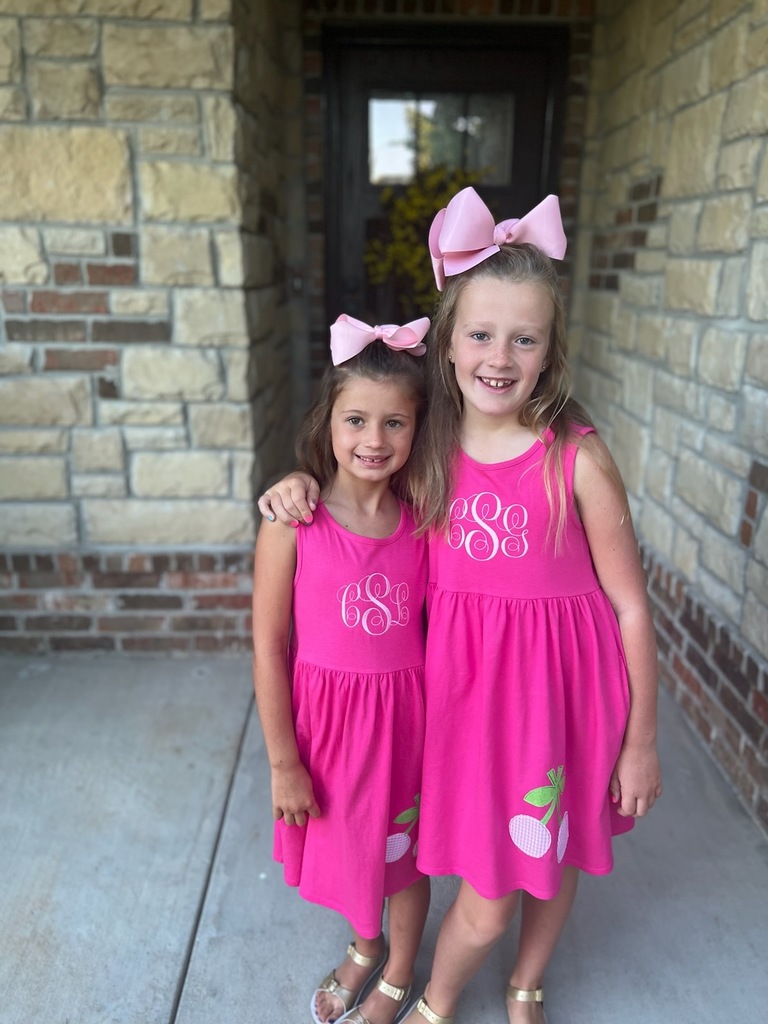 Meet PTA Board Member April "My name is April and I am so excited to be serving as your Vice President of Parent Relations. My husband, Garrett and I have one daughter. She is at BYE and we LOVE our school! We also have 2 nephews and a niece who attend BYE. My family was all born in Northeast Arkansas and we have lived in Springdale since 2015. I work as a Nurse Manager for an Infusion Pharmacy in Fayetteville and Garrett serves as your Deputy City Attorney for Springdale. Our family enjoys going for bike rides, utilizing the vast amount of outdoor trails in NWA and spending time with friends and family. I am hoping to meet so many new members and engage with the parents and room Moms in all capacities. We cant wait to enjoy all the activities and parties our PTA participates in throughout the school year!"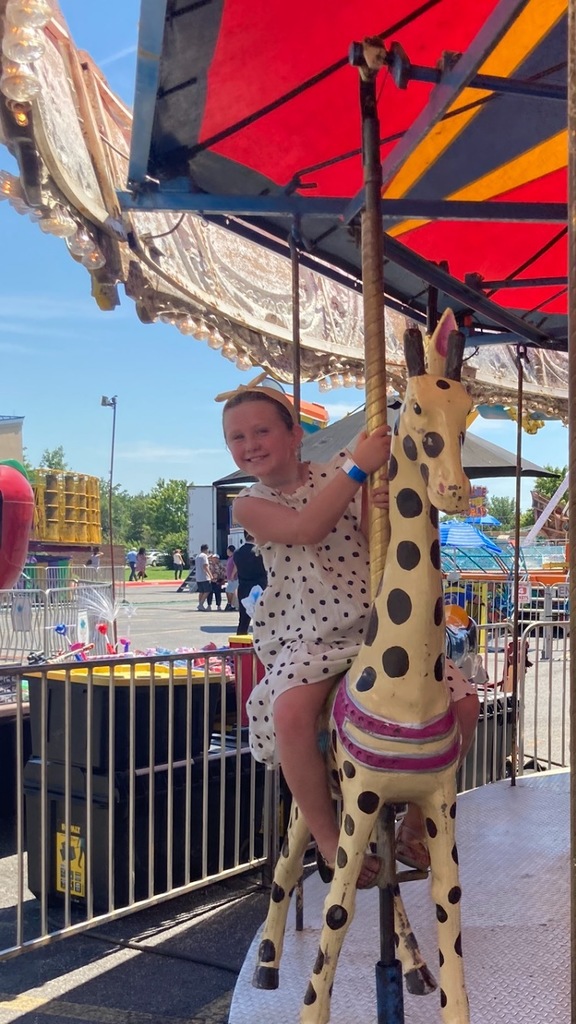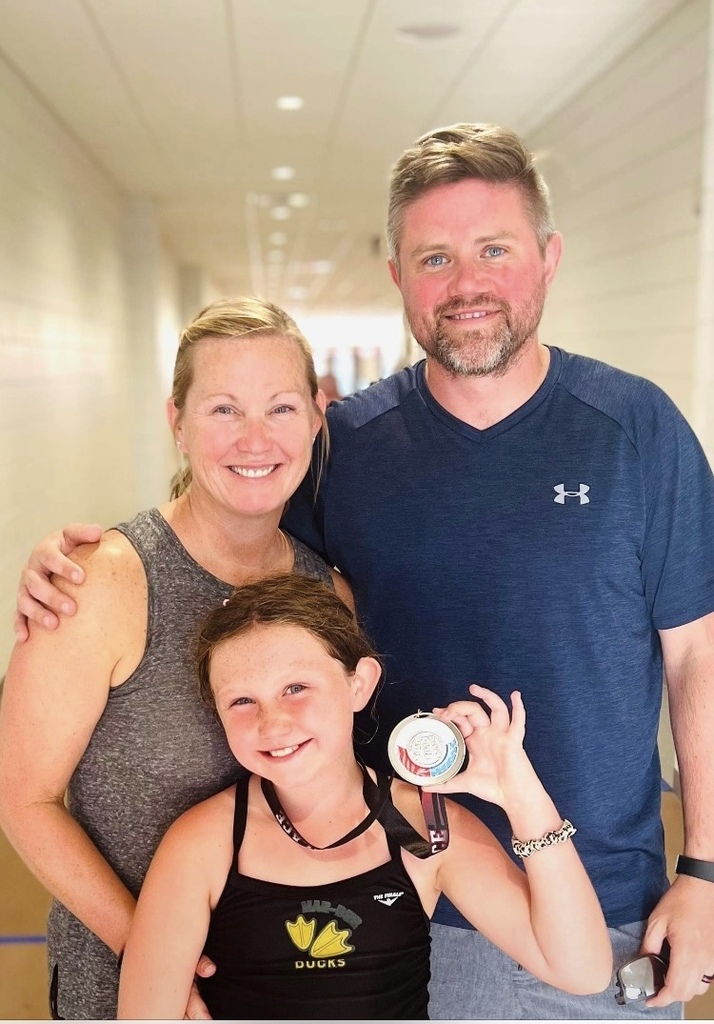 Hello Yellowjacket families! My name is Lesha and I am excited to be your VP of Fundraising. My husband Brandon and I have two kiddos at Young. While they are at school I am a Mortgage Loan Originator. I grew up in Springdale schools, and am so excited for my kids to be at one of the best schools in the district! Our primary focus in fundraising is the Color Run, so be ready to dress up, throw color, and raise funds for some great things we have planned for our fantastic school!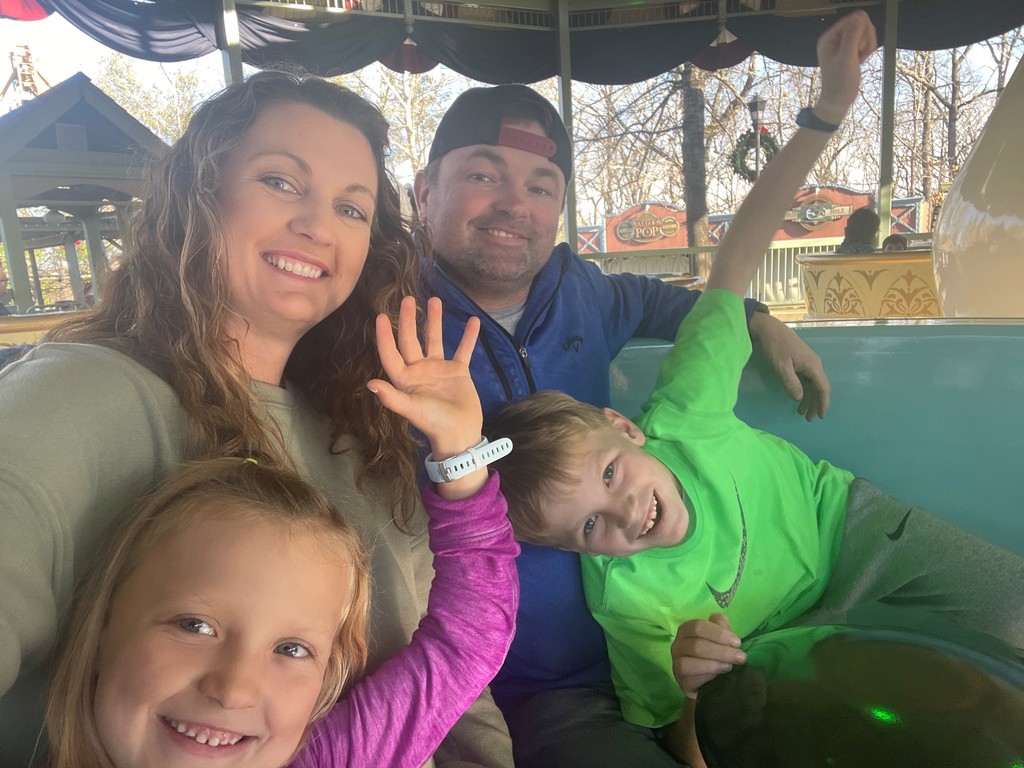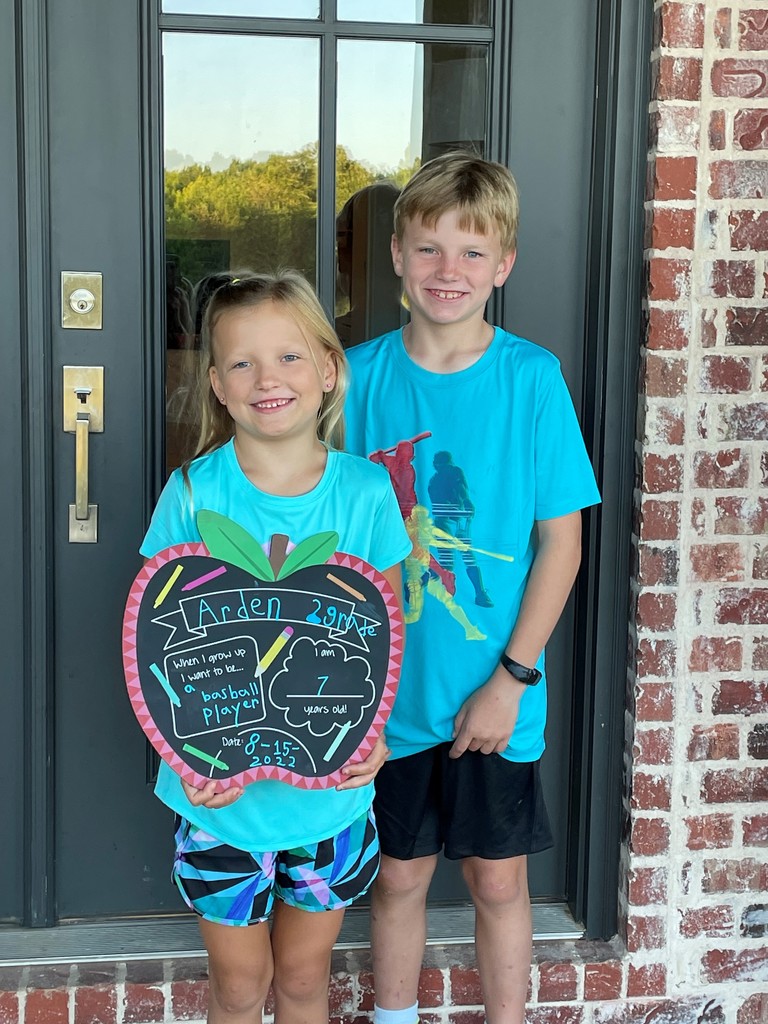 Hi BYE Family! My name is Meredith. I am VP of Teacher Appreciation for the 2022-2023 school year. My husband Brent and I have been married for 11 years and have 4 girls. One is a 6th grader at Hellstern Middle school, One is so excited for 3rd grade at Young, one is in preschool at Shiloh Christian and one is home with me. I love getting to spend my days at my girls different schools and all the activities they are involved in. If you or your business is interested in loving on our teachers and staff this year at Young, please reach out, I am always looking for extra help. Looking forward to a great year at Bernice Young Elementary!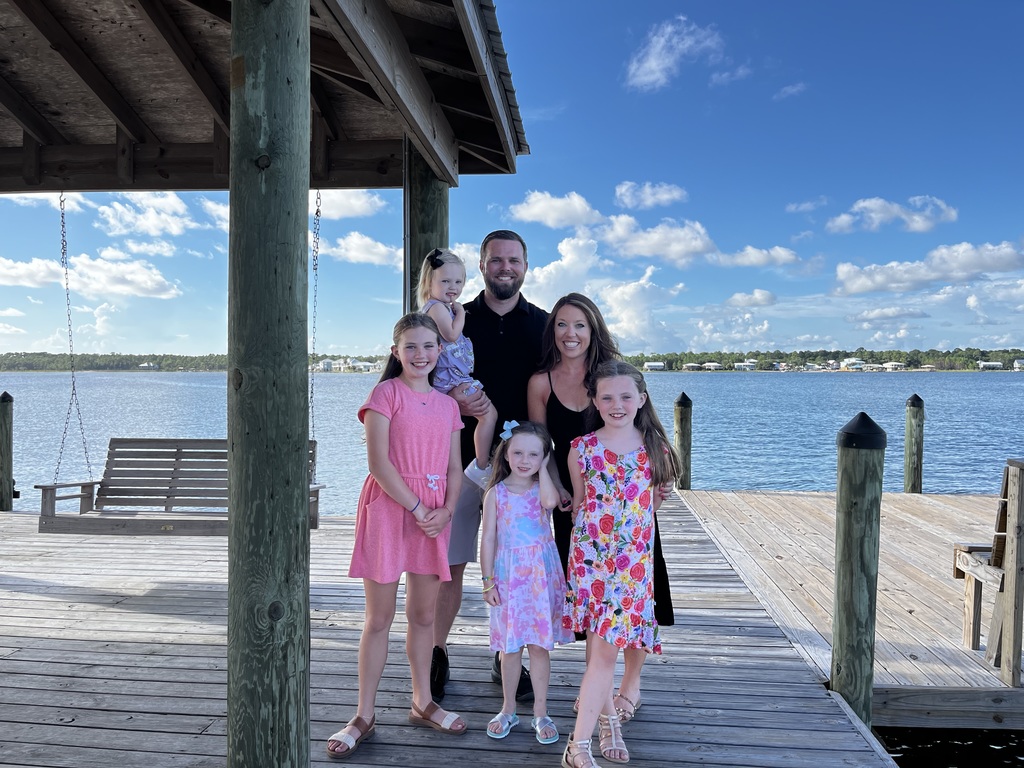 August 15th lunch choices are week 1. We will have two lunch choices this year. Kindergarten will start with one choice and transition into two choices.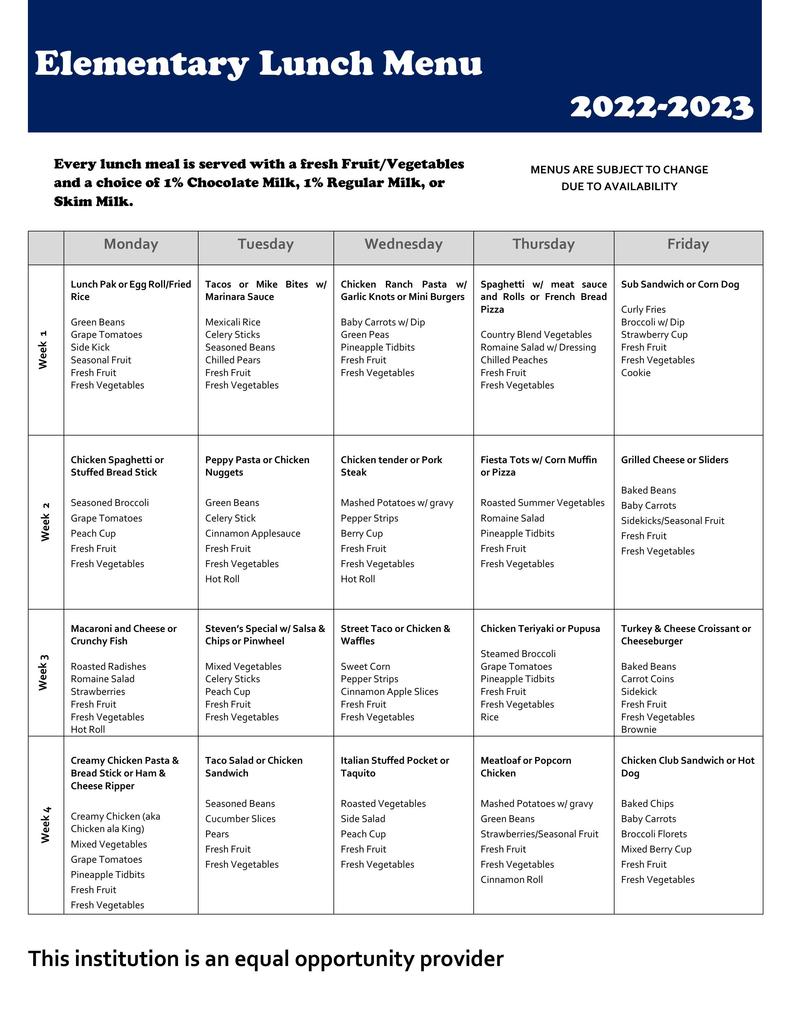 We are excited to have Ms. Taunton join the Yellowjacket family as our GT facilitator. Hi, my name is Jennifer Taunton and I'm so excited to join the Young Elementary team. I've been a gifted and talented facilitator for 20 years. I love helping students discover their passions and helping them develop the skills necessary to follow those passions. In my free time, I love to spend time with my family, reading, crafting, and traveling.
​Kindergarten Screening Sign-Up is here!
https://www.signupgenius.com/g
... If your child is starting Kindergarten at Young Elementary, please sign up for a time for us to meet with your child. Parents will wait in the lobby and complete a short survey. If you are unavailable to attend on August 2/3 please email Mrs. Norwood (
cnorwood@sdale.org
) or Mrs. Kennedy (
skennedy@sdale.org
) and we will be happy to make arrangements to complete the screening.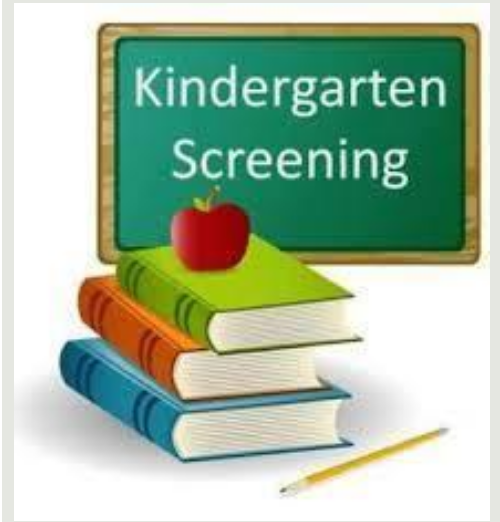 We are so excited to have Lindsay Hammons as our new school nurse! She is going to do a fabulous job. Welcome Lindsay!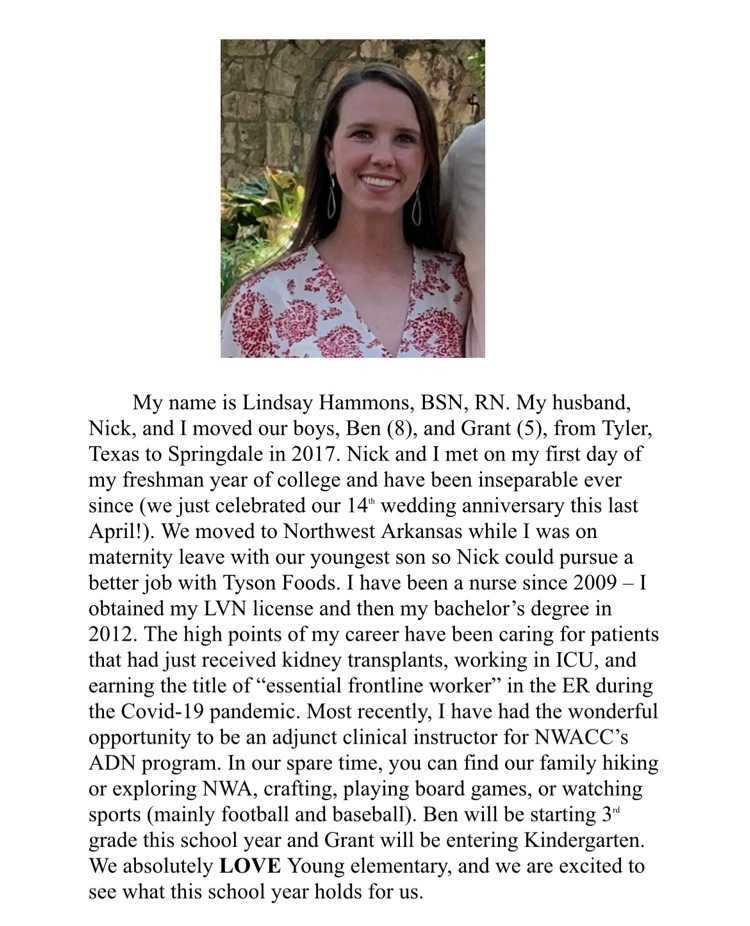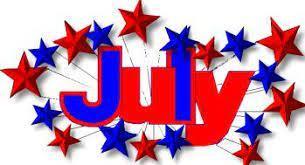 The After School Program is hiring. Please share this with anyone you know that might be interested. We also have an instructional assistant and a lunch aide position open at Young. Please email Mrs. Norwood at
cnorwood@sdale.org
if you are interested in applying for one of those.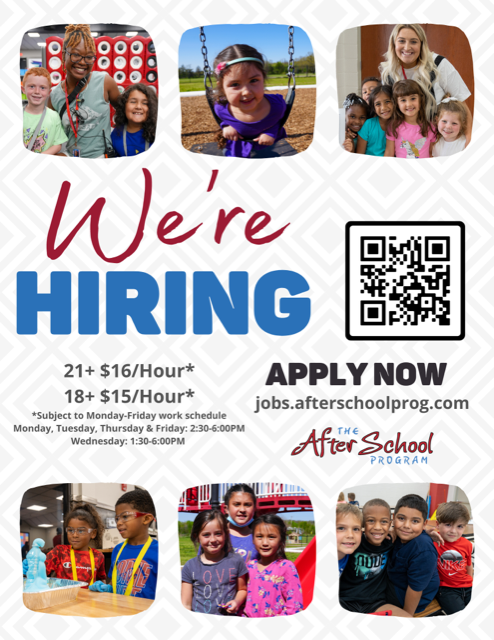 Please review and complete forms if applicable. This will save time when school starts.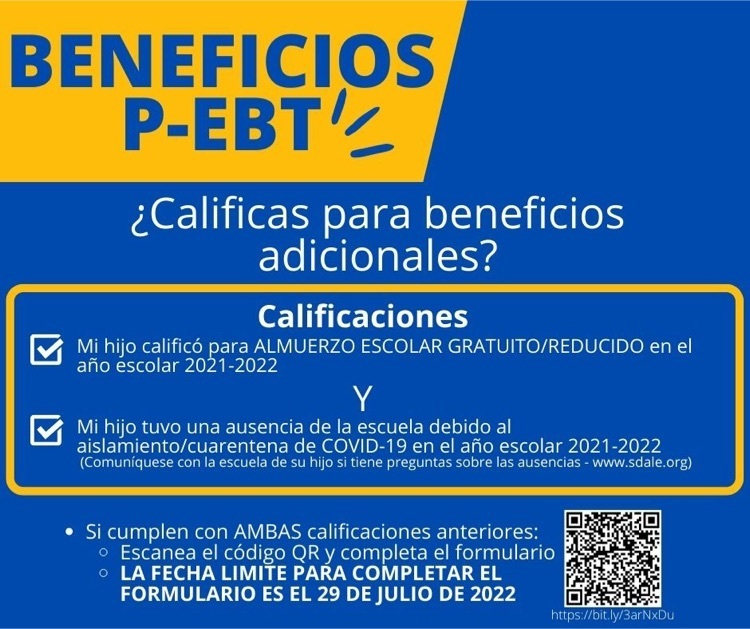 Thank you Barrett and Knox for helping with our flag! We appreciate you helping at BYE.

Join the #SpringdaleFamily Become a bus driver today!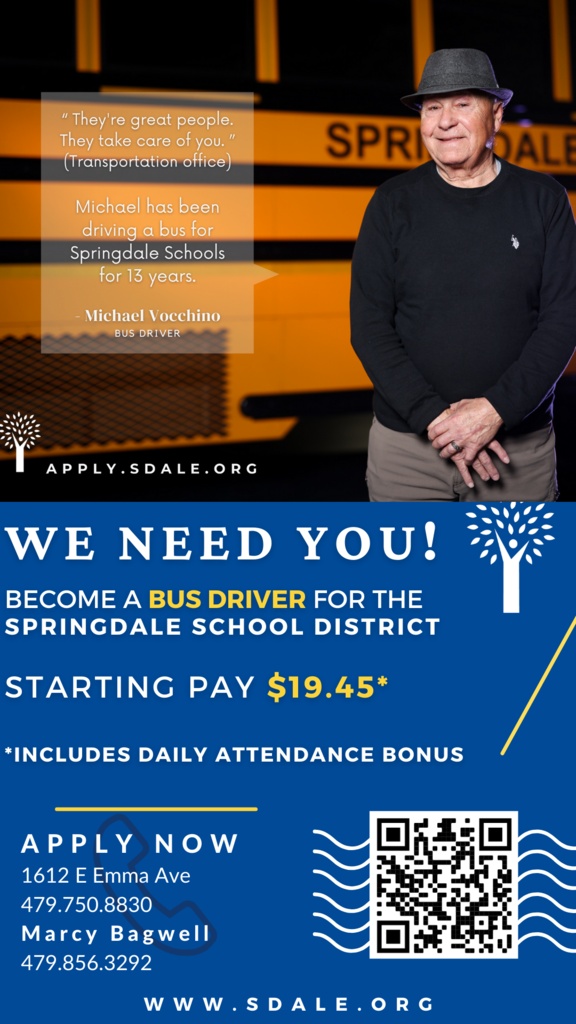 "Delta Dental of Arkansas presents Toothapalooza, a children's oral health event, at the Amazeum on Saturday, June 18th, 2022 from 10:00 AM - 2:00 PM. Museum admission is free for the first 500 kids and their families who mention Toothapalooza upon entry. Four guests per family, please. Dental health-related activities will be available during the day!"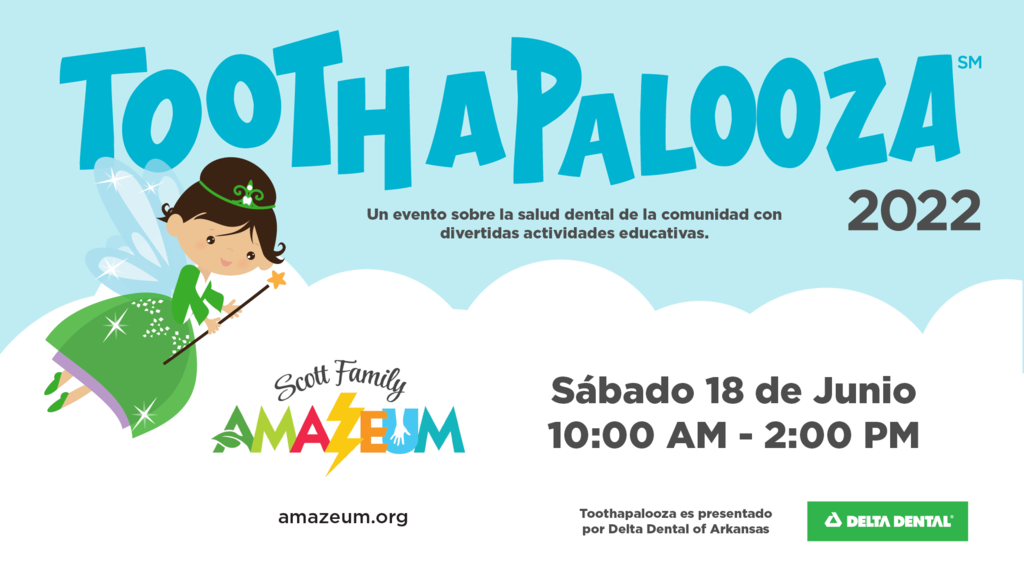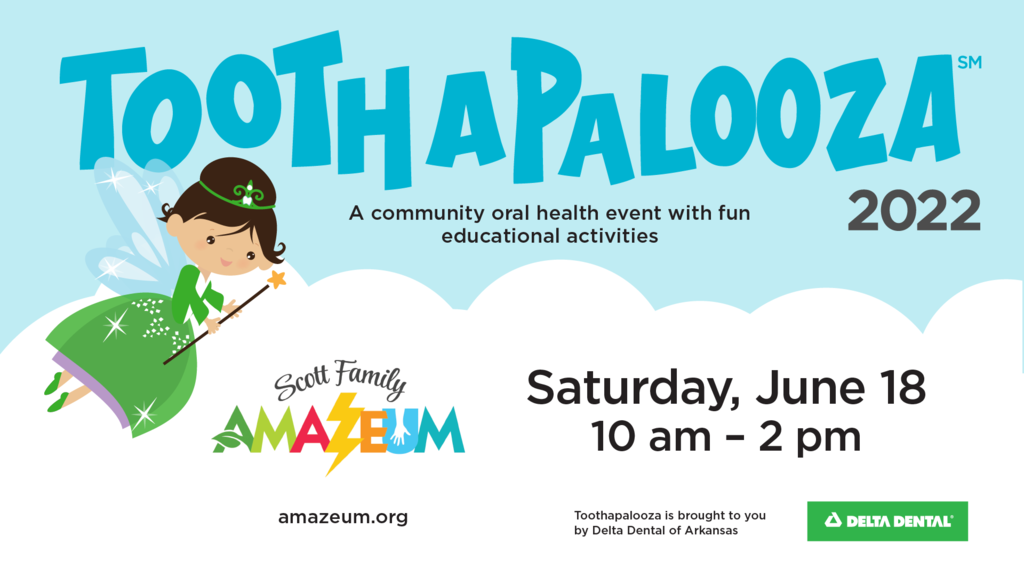 Work for Springdale Schools! Apply today Starting pay of $19.45* per hour. *includes daily attendance bonus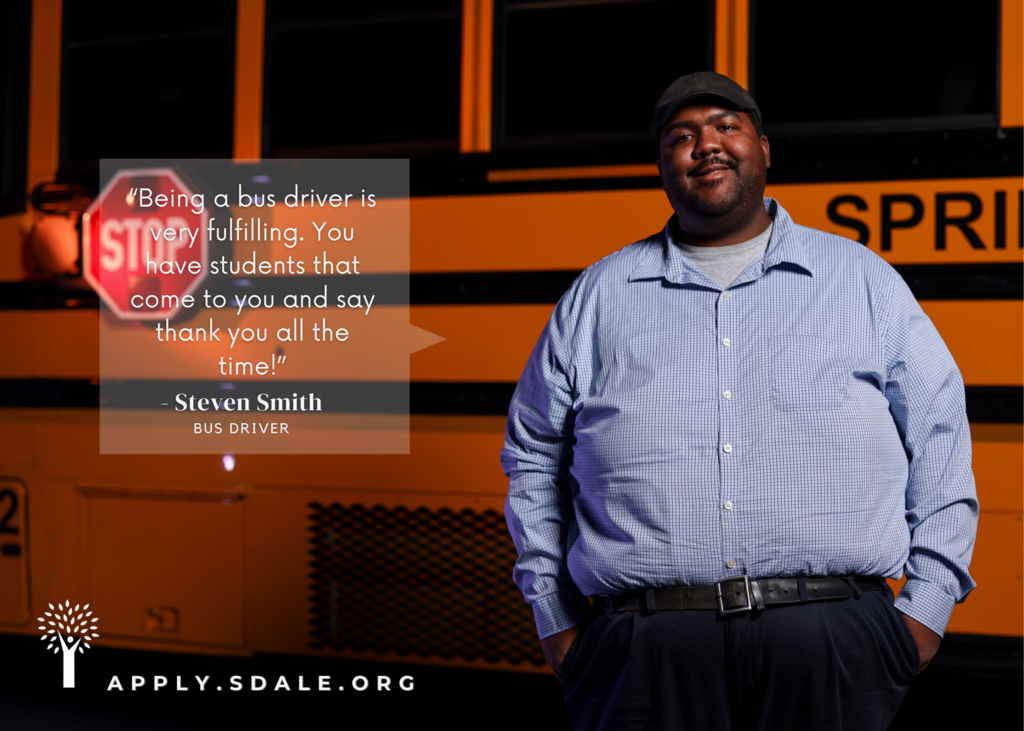 Sign-up Today:)